United Autosport's have been using Surelight's motorsport number illumination systems for some time now. They are one of the UK's most successful endurance racing teams…
Lighting used in this project: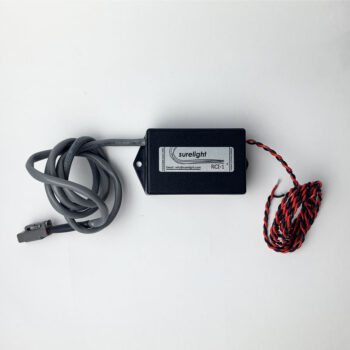 Surelight supplies a wide range of compact printed, circuit board mounted inverters, with cable connections suitable for EL Panels. Furthermore our…
Learn More
United Autosports & Surelight
As one of the UK's largest and most successful motorsports teams, United Autosports compete in races all across the globe.
It is a massive pleasure for us at Surelight to provide the team with motorsport number illumination systems for the races they compete in with a night or dusk element.
Originating in West Yorkshire, the company is co-owned by McLaren CEO Zak Brown and former racing driver Richard Dean. As a whole, the team has an impressive record.
They have won multiple world championships, having won the FIA World Endurance Championship and the Le Mans 24 Hours in 2020, along with clinching the European Le Mans Series LMP2 title the same year. They are the first team to have ever won all three in the same year.
Trevor Foster looked to Surelight to find the best option for the team to illuminate their car's numbers in races with a dusk or night time element, and he came to the right place.
This year the team have been off to a fantastic start, winning the first round of WEC in Spa and finishing 3rd at the ELMS in Barcelona.
With any endurance racing, there is a lot to consider for the teams. With one chance to get everything right on the day, preparation is a big task. Many things can go wrong in environments with such extreme speeds and such close proximity to other vehicles throughout.
As it gets dark, it is also crucial to have car numbers illuminated, not only from a spectator position but for the organisers and other teams, not to mention TV viewing. Because panels are mandatory, if a panel has a fault the team has to pull aside and fix the issue. This can mean losing time and could severely affect their final position.
Surelight's motorsport number illumination systems are designed to avoid these kinds of issues. With inverters built to protect from failures, waterproof connectors and durable panels, the system prevents teams from wasting unnecessary time.
For more information on our motorsport panels and inverters, Contact us, or check out our product page linked here.