Case Study

Box Barre | Sheffield
Box Barre | Sheffield
Recently, Surelight had the pleasure of helping out with a new, boutique gym in Sheffield…
Box Barre | Sheffield
Big things are happening for Sheffield in the fitness world.
With the ever-lovely Sophie Whittam (Director of Fight Label) at its helm, Box Barre is here to change up the way we view working out.
No longer the chore you have to squeeze in around work, this combinational approach to fitness has room for a genuinely enjoyable experience across the board. And it looks AMAZING.
The classes on offer range from intense boxing training to a new twist on traditional ballet, which revolves around barre work and weight training.
This mash-up is results-driven, and ideal for a true transformation. Focusing on body sculpting and core strength, it offers something different to the run-of-the-mill cardio blitz without leaving you to come up with your own sets.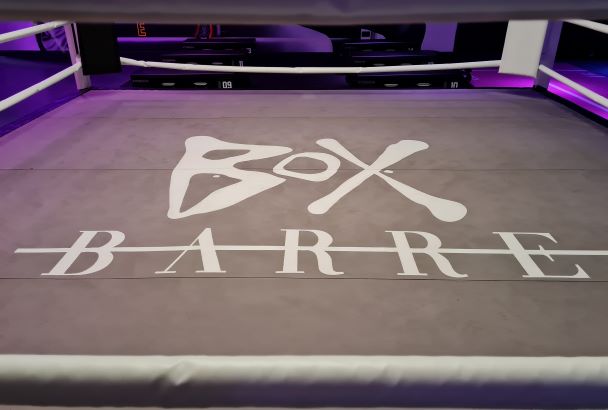 Location
Located on Sheffield's busy Ecclesall Road, the gym has completely transformed a property that used to house a casino. Far from the dingy underground feel you might expect from a room with no windows, it boasts a beautifully constructed, open-plan studio.
Conveniently close to Endcliffe park and the independent cafes of Sharrow Vale, working out can be slotted into your day out.
Inside Box Barre
Inside the building (with a little help from us at Surelight) the new boutique gym is a feast for the eyes.
Our favourite part is the huge workout space, fitted with a central boxing ring and ballet studio mirrors.
The gym is a culmination of Sophie's 'only the best' mantra. Every detail has been meticulously planned. Even the punch-bags are gorgeous – and don't even get us started on the changing room you'll want to live in.
In fact, the 'only the best' mantra applies across the board. To Box Barre's trainers, equipment, and of course… lighting!
Box Barre features Surelight colour-changing ring lighting and flex neon throughout.
Our colour changing features offer an option to create programmed patterns, which in this case accompany the different styles of workout offered.
In the entrance way and juice bar area, Surelight neon is featured around the reception desk, the retail section (sporting a tempting range of 'only the best' workout gear) and up the stairs. This is where the attention to detail of the entire project really comes out.
All in all, the project was a challenge, but one of the best kind.
To check out more information about the gym, head to Box Barre.